Cyber Monday acties
Gratis upgrade Luxe Hoofdbord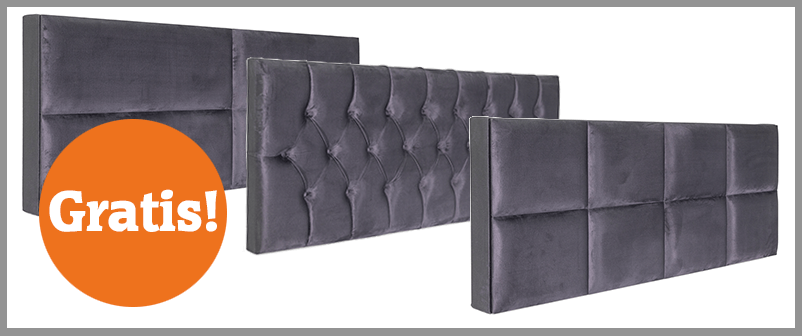 Van 1 tot en met 13 december profiteert u van een upgrade naar een luxe hoofdbord. Normaal kost dit u €219, maar tijdens onze Cyber Monday Actieweken krijgt u dit gratis van ons! Kies voor een 4-vaks, 8-vaks, gecapitonneerd of geknoopt hoofdbord. Dit geeft u het ultieme luxe hotelgevoel, gewoon thuis, in uw eigen slaapkamer.
Geldig op de vlakke boxsprings Isabella, Mila, Sara & op elektrische boxsprings Sophia & Julia.
2 matrassen voor de prijs van 1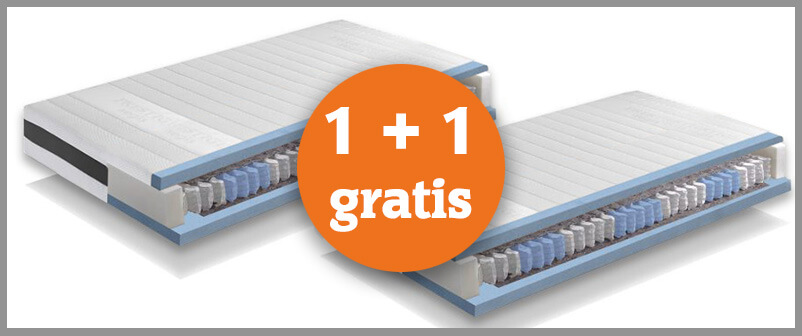 Bent u nog tevreden over het frame van uw bed of boxspring, maar zijn de matrassen minder geworden? Profiteer dan van de 1 + 1 gratis actie op ons Prestige 1000 matras. Een 7-zone pocketvering matras met 1000 pocketveren per m2. Dit is ons beste matras en daar geven we u er nu een bij cadeau. Uiteraard geldt ook hier een garantie op van 2 jaar.
Geldig op Prestige 1000 matras, alle afmetingen.